New to Canada? A Guide to Choosing the Right Province for You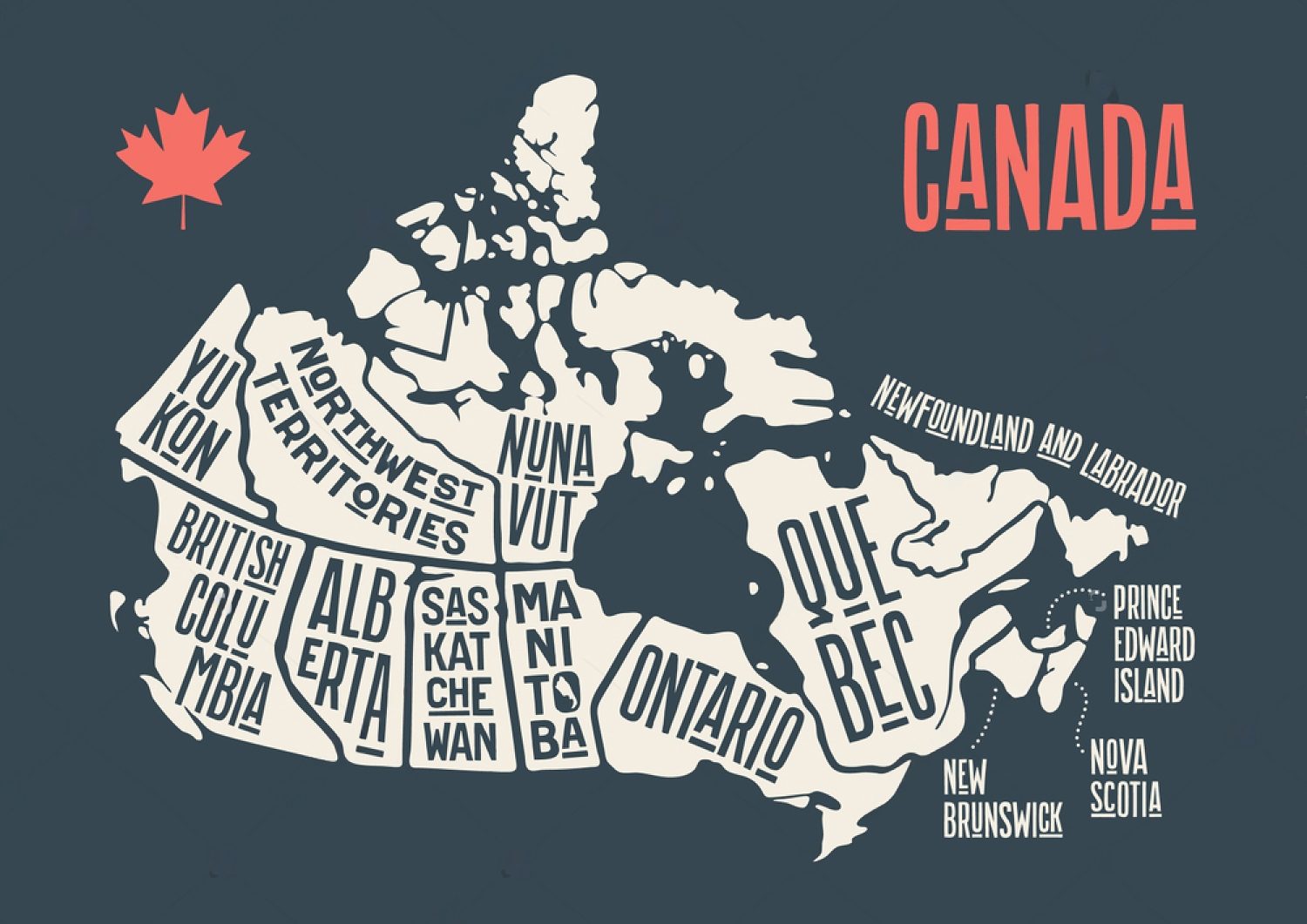 Canada is a popular choice for immigrants wishing to start a new life because of its reputation for being hospitable and tolerant. It can be complicated to choose where to settle, with ten provinces and three territories. The best provinces in Canada for new immigrants will be examined in this article.
Toronto
It's no secret that Ontario, a province in eastern Canada, is a gorgeous place to settle. The province with the most residents in Canada is also home to a thriving economy, top-notch educational institutions, a diverse cultural landscape, stunning natural scenery, and world-class healthcare.
The province of Ontario has one of Canada's most robust economies thanks to the continued growth of its financial services, IT, and healthcare sectors. As the headquarters of some of Canada's most successful companies, this province offers a wide variety of employment options to qualified candidates. Also, many prestigious schools and universities may be found in Ontario, contributing to the province's excellent reputation in higher education. Notably, there is the possibility of obtaining financial aid through scholarships and awards.
Ontario's healthcare system is a model for the rest of Canada. This is a significant selling point when weighed against the province's other advantages. Ontario is a great place to call home whether you're a new grad, a retiree, or a family with young children.
Must Read: How to Immigrate to Ontario?
British Columbia
British Columbia is another excellent province for new immigrants. The province is a terrific place to live for folks who enjoy the outdoors because of its outstanding natural beauty and outdoor leisure options. The central city in the province, Vancouver, is cosmopolitan and diversified, and it has a thriving employment market. The city is a centre for the film and television industries and has a booming IT sector. The town's proximity to the seaside, mountains, and woods makes it ideal for people who appreciate nature.
Vancouver's cost of living, particularly regarding housing, may be high. Public housing and cooperative housing are two types of affordable housing, though. Additionally, the city boasts an adequate public transit infrastructure that allows citizens to travel around. Vancouver is a terrific city for new immigrants with kids since it also has a top-notch educational system.
Must Read: British Columbia PNP Program
Alberta
Alberta is a fantastic destination for new immigrants to find work, especially in the skilled trades, due to its robust economy centered on the oil and gas sector. Edmonton, which is the biggest city in the province, is a warm and inviting place with a strong sense of community. Along with a broad economy and plenty of work possibilities, the city is home to a booming tech sector.
Edmonton is an excellent area to settle for individuals on a budget because housing costs there are often lower than in other big Canadian cities. Numerous housing alternatives are available in the city, including public and cooperative housing. Residents can easily navigate around the city thanks to its robust public transit system. A fantastic location for new immigrants with kids, Edmonton is also renowned for its top-notch educational system.
Must Read: Alberta PNP Process
Manitoba
It's a terrific idea to relocate to Manitoba, which is recognized for its warm and inviting culture. The largest city in Manitoba is Winnipeg, which has a thriving employment market and a diversified population. Manufacturing, healthcare, and service industries are just a few of the city's various industries with a broad economy and great employment prospects.
People on a tight budget will love Winnipeg because of its affordable cost of living. Numerous housing alternatives are available in the city, including public and cooperative housing. Residents can easily navigate around the city thanks to its robust public transit system.
Must Read: Immigrate to Manitoba through PNP
Quebec
Our last possible stop is Quebec, so let's check it out. The province's distinct French-Canadian heritage is well-known. The provincial capital, Quebec City, is a UNESCO World Heritage site known for its rich history and distinctive architecture. The town's cultural and historical background make it an attractive visit for anybody with these interests. Montreal, another Quebec city, has a thriving employment market and a culturally diversified population. The city boasts a flourishing IT business and is a centre for the fashion and design industries. Montreal's bustling nightlife makes it a fantastic location for individuals who appreciate learning about and eating delicacies internationally.
Given its cheap cost of living, Quebec is an excellent destination to call home for folks on a limited budget. Public and cooperative housing are the only two alternatives accessible to citizens of the province. Due to the well-developed network of public transportation amenities, moving about the province is a snap for people. For families considering migrating, Quebec is a terrific option because of its robust education system.
For new immigrants, it's crucial to study and pick the province that best meets their needs because each province has its own culture and range of options. It is also important to select the best occupation that suits your profession listed in the NOC list of Canada. Great provinces to consider for new immigrants are Ontario, British Columbia, Alberta, Manitoba, and Quebec. A prospective immigrant's specific requirements and preferences will ultimately determine their ideal province. Making a final selection requires careful consideration of various factors, including career prospects, cost of living, housing, transportation, education, and cultural experiences. Before settling on a course of action, it is usually a good idea to consult with a seasoned immigration consultant like Visas Centric. It is a beautiful destination to start a new life and create a brighter future because Canada is renowned for its hospitable and accepting culture.