Your Reliable Partner for Visa and Immigration Consultation
With our range of personalized services and expert suggestions, we assist every client as per their requirement. Our dedicated experts offer the best-in-class immigration service in India. Check out our immigration visa below!
Want To Know About Our Quality Services?
We have many personalized services and different expert suggestions by which we help every client out there as per their requirement. Our panel members and dedicated experts offer the best-in-class immigration services in the entire country. You can also take a glimpse of our immigration services below!
KNOW MORE ABOUT VISAS CENTRIC
Why are we the top Immigration Consultant in India?
We provide customized assistance across all the stages of the immigration process – from preparing necessary documents to explaining the eligibility criteria as per the latest updates. With us, you are one step ahead to a beautiful life in your dream country!
Are you still searching for an immigration consultant in India? Then, end your searches with Visas Centric. We are here to provide you with the industry-best services!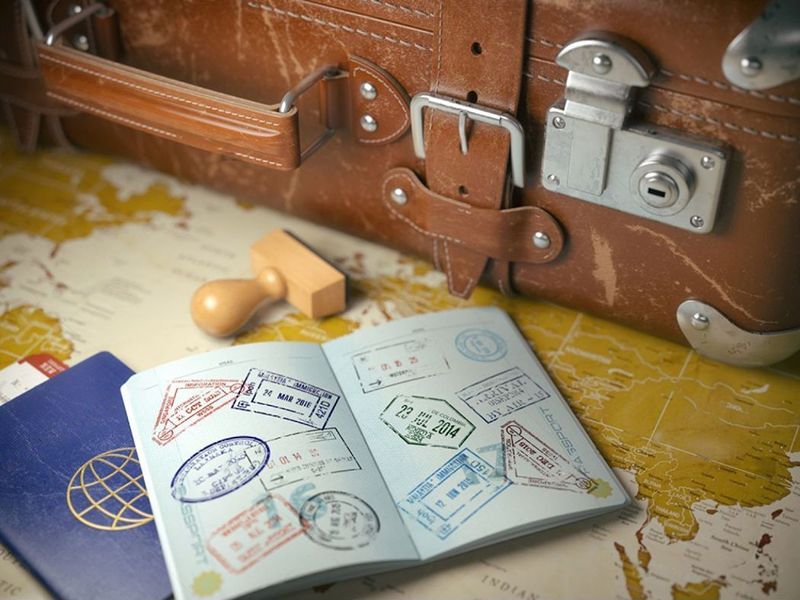 With us, you can avail of hassle-free immigration to your preferred country. Moreover, we will offer the best deals after assessing your eligibility. So, what are you waiting for? Get seamless visa approvals for the countries mentioned below:
Contact Us for Free Immigration Eligibility Check
Quick Procedure with Ample Benefits
Choosing us provides you with an experienced team available at your service anytime. Besides, we keep ourselves updated with the latest requirements to offer an assured service without fail. Take a look at our exceptionality:
"One of the best consulting firms I've come across is highly skilled and transparent. I've been preparing to go through the Canadian PR procedure for the past two years and have visited numerous consulting businesses in search of information. Each one of them provided me with different information, but one of my friends recommended Visas Centric. I went to see Visas and decided to begin my journey with them. They helped me a lot and provided excellent support."
"I am a client of Visas Centric. They have a very professional team and are at the forefront of their field. Professional in terms of ability, updated job knowledge, collaboration, assistance, and guidance. They went above and beyond what I expected to do! I'll always be appreciative of their assistance, and I'm a very happy Client."
"My heartfelt thanks to Visas Centric for their fastest services. With your guidance at every stage of the PR procedure, I reside and work in Canada. Your team was patient enough to listen to my queries and assist me accordingly. Moreover, your charges are highly budget-friendly. Thanks a lot!"
Check Out the Hottest News Updates
What else? Stay updated with our latest news. Visas Centric brings the latest updates for their clients following the new immigration rules and guidelines. Click below to learn more!