Immigrating as a Skilled Worker: Programs and Requirements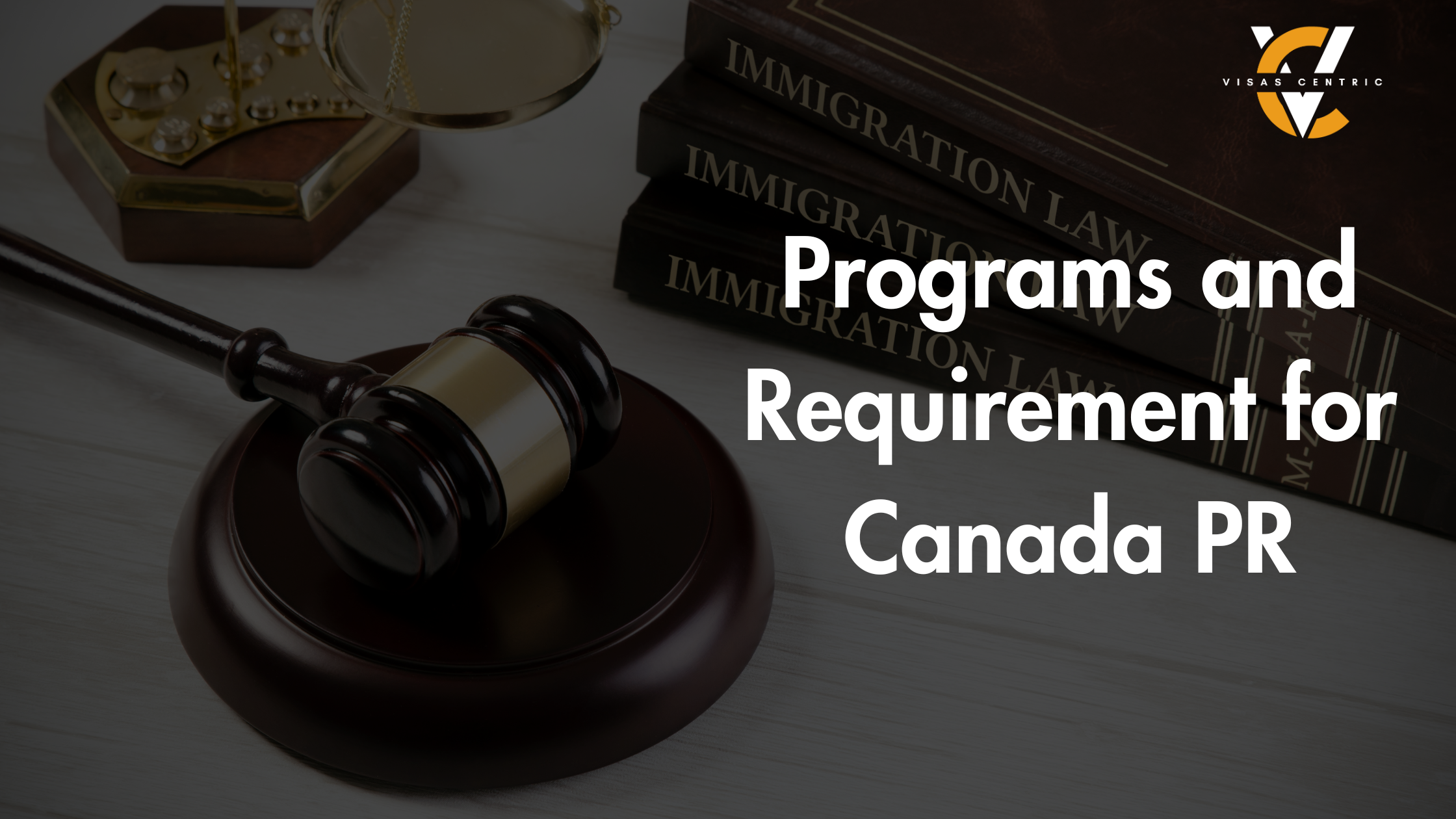 Immigrating as a skilled worker can open up exciting opportunities for individuals seeking better career prospects, a higher standard of living, and new cultural experiences. However, navigating the immigration process can be complex and daunting without a clear understanding of the programs and requirements involved. In this article, we will explore various immigration programs available to skilled workers and delve into the specific requirements for each program. Whether you are a highly skilled professional or an aspiring worker looking to immigrate, this comprehensive guide will provide you with the necessary information to make informed decisions and successfully pursue your goal of immigrating as a skilled worker.
Express Entry: A Pathway to Skilled Worker Immigration
Express Entry is a popular and streamlined pathway for skilled workers to immigrate to Canada. It is an online application system that manages the applications for three main economic immigration programs:
Federal Skilled Worker Program (FSWP)
Federal Skilled Trades Program (FSTP)
Canadian Experience Class (CEC)
Express Entry operates on a points-based system called the Comprehensive Ranking System (CRS). Candidates are ranked based on factors such as age, education, work experience, language proficiency, and adaptability. The highest-ranking candidates receive invitations to apply for permanent residence through regular draws conducted by the Canadian government. To be eligible for Express Entry, candidates must meet the minimum criteria for one of the three economic immigration programs.
Federal Skilled Worker Program
The Federal Skilled Worker Program (FSWP) is designed for individuals with skilled work experience who intend to live and work in Canada. To qualify for the FSWP, applicants must meet specific requirements, including:
Education: Applicants must have at least a Canadian high school diploma or an equivalent foreign credential.
Work Experience: A minimum of one year of continuous full-time or equivalent part-time skilled work experience within the last ten years is required.
Language Proficiency: Applicants must demonstrate proficiency in English or French by taking approved language tests.
Settlement Funds: Applicants must have sufficient funds to support themselves and their family members after arriving in Canada.
The FSWP uses a points-based system to assess applicants' eligibility, considering factors such as age, education, work experience, language skills, and adaptability. Meeting the minimum requirements does not guarantee an invitation to apply for permanent residence. Applicants with higher CRS scores have better chances of receiving an invitation.
Quebec Skilled Worker Program
Quebec operates its own skilled worker immigration program called the Quebec Skilled Worker Program (QSWP). It is designed to select candidates who are likely to become economically established in the province. The QSWP has its own eligibility criteria, which include factors such as education, work experience, language proficiency, and age. Applicants must also demonstrate their intent to reside in Quebec and undergo a medical examination and security clearance.
Atlantic Immigration Pilot Program
The Atlantic Immigration Pilot Program (AIPP) is a collaborative effort between the federal government and the Atlantic provinces: Newfoundland and Labrador, Prince Edward Island, Nova Scotia, and New Brunswick. The program aims to attract skilled workers to fill labour market gaps in these provinces. Candidates must have a job offer from an employer designated by the program and meet the specific requirements of the participating province. Successful applicants receive a work permit and can apply for permanent residence after fulfilling the program's conditions.
Eligibility Criteria for Skilled Worker Immigration
To qualify for skilled worker immigration programs, applicants must meet specific eligibility criteria. These criteria generally include:
Education Requirements
Skilled worker programs often require applicants to have a certain level of education. This can range from a high school diploma to a post-secondary degree or diploma. It's important to ensure that your educational credentials are recognized and equivalent to Canadian standards. In some cases, applicants may need to undergo an Educational Credential Assessment (ECA) to determine the Canadian equivalency of their education.
Work Experience
Work experience is a crucial factor in determining eligibility for skilled worker immigration. Most programs require applicants to have a minimum number of years of work experience in a specific occupation or industry. The experience must be relevant and meet the program's specific requirements. It's important to note that work experience gained while studying or on a student visa may not always be considered eligible.
Language Proficiency
Language proficiency is a key requirement for skilled worker immigration programs. Applicants must demonstrate their ability to communicate effectively in English or French, the official languages of Canada. This is usually done by taking approved language tests such as the International English Language Testing System (IELTS) or the Canadian English Language Proficiency Index Program (CELPIP). Meeting the minimum language proficiency requirements is essential to maximize your chances of successful immigration.
Settlement Funds
Many skilled worker immigration programs require applicants to demonstrate that they have sufficient funds to support themselves and their family members upon arrival in the country. These funds act as a safety net to ensure that newcomers can settle and integrate into the community without immediately relying on public assistance programs. The specific amount of settlement funds required may vary depending on factors such as family size and the intended destination in Canada.
Medical Examination and Security Clearance
As part of the immigration process, applicants are typically required to undergo a medical examination to ensure they meet the health standards set by the country. Additionally, a security clearance is necessary to ensure that individuals entering the country do not pose a threat to national security. These checks help maintain the safety and well-being of the country and its residents.
Application Process
The application process for skilled worker immigration programs can be intricate and time-consuming. It is essential to familiarize yourself with the specific requirements and gather all the necessary documents before submitting your application. Generally, the process involves the following steps:
Research and Choose the Right Program: Understand the various skilled worker immigration programs available and choose the one that best suits your qualifications and goals.
Assess Your Eligibility: Determine if you meet the eligibility criteria for your chosen program. Consider factors such as education, work experience, language proficiency, and settlement funds. Also, make sure that your occupation and job duties meet the occupation listed in the National Occupation Code (NOC) List of Canada.
Gather the Required Documents: Collect all the necessary documents to support your application, including educational certificates, work experience letters, language test results, and proof of settlement funds.
Create an Express Entry Profile (if applicable): If you are applying through Express Entry, create a profile and provide accurate and up-to-date information about your qualifications and background.
Submit Your Application: Once you have prepared all the required documents, submit your application online or by mail, following the instructions provided by the immigration authorities.
Pay the Application Fees: Skilled worker immigration applications often require payment of processing fees. Ensure you pay the fees promptly and keep copies of the receipts.
Wait for a Decision: After submitting your application, you will need to wait for a decision from the immigration authorities. The processing times can vary depending on the program and other factors.
Follow Up and Respond to Requests for Additional Information: During the processing of your application, immigration authorities may request additional documents or information. It is crucial to respond promptly and provide the requested information to avoid delays.