Canada PR Visa Fees from India in 2023​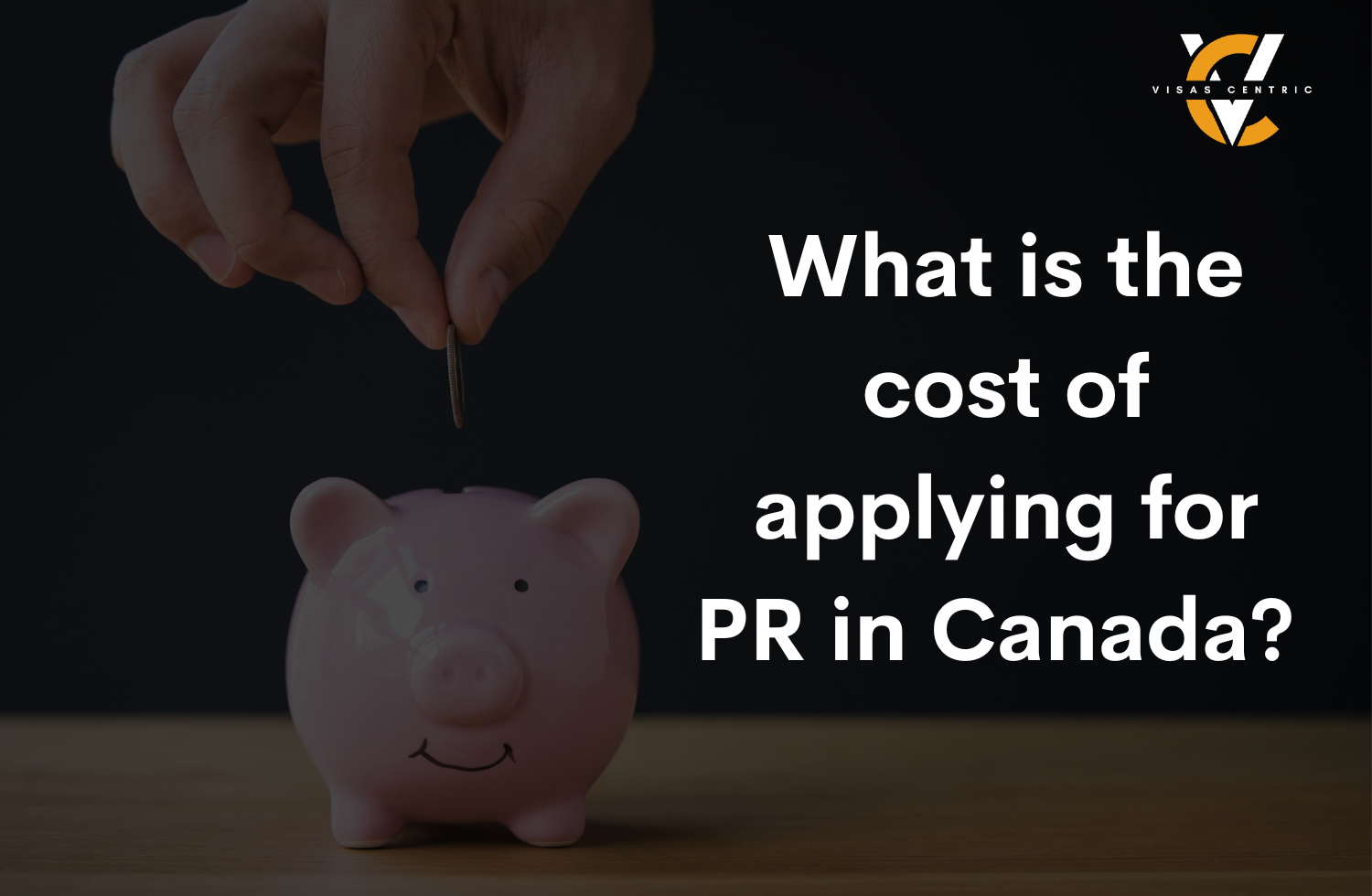 If you are contemplating relocating to Canada and wish to comprehend the financial aspects involved in the permanent residency visa application procedure, you have arrived at the appropriate destination. We will furnish you with elaborate insights into the fees connected to Canada PR visas, empowering you to make well-informed choices and effectively strategize your immigration journey.
To successfully initiate a Canada PR visa application from India, applicants are obligated to satisfy various financial requirements. Below is a detailed breakdown of the fees that necessitate your attention:
Creation Fee for Express Entry Profile: No Fee
The initial step towards obtaining a Canada PR visa is the creation of an Express Entry profile. To commence this process, applicants do not need to pay any fee. The express entry profile is created on the IRCC website.
Educational Credential Assessment (ECA): INR 13,000 to INR 18,500
As part of the application process, Indian applicants must undergo an Educational Credential Assessment (ECA) to assess the equivalency of their educational qualifications in Canada. The ECA fee varies based on the chosen assessment organization. On average, the ECA fee ranges from INR 13,000 to INR 18,500.
Language Proficiency Test: INR 15,000 to INR 17,000
In order to demonstrate proficiency in English or French, candidates are required to undertake an officially recognized language test approved by the Canadian government. When evaluating someone's English language proficiency, the IELTS and CELPIP are the most widely recognized tests. The IELTS is accepted globally, while the CELPIP is designed for the Canadian context. Both tests have four sections – listening, reading, writing, and speaking. The test fees typically range from INR 15,000 to INR 17,000.
Permanent Residency Application: INR 50,000 to INR 55,000
When you get an Invitation to Apply (ITA) for permanent residency through Express Entry, you must submit a complete and accurate application with all the necessary documents before the deadline. At this stage, the primary applicant must pay a fee for the permanent residency application, which is presently set at CAD 825 (INR 51,152) per individual. This fee covers the costs associated with application processing.
Right of Permanent Residence: INR 30,500 to INR 33,000
Upon approval of the Canada PR visa application, applicants must remit the Right of Permanent Residence Fee (RPRF). This fee validates the issuance of the Confirmation of Permanent Residence (COPR) document. The RPRF is currently set at CAD 500 (INR 31,000) per individual, excluding dependent children.
Provincial Nominee Program (PNP) Fee: INR 18,000 to INR 25,000
If you are applying for a Canada PR visa through a Provincial Nominee Program (PNP), additional fees may apply. The PNP fee varies depending on the province and the specific program you are applying to. On average, this cost ranges from INR 18,000 to INR 25,000. It is essential for you to check the official provincial government websites or consult with an immigration professional to determine the PNP fee applicable to your application.
Biometrics Fee: INR 5,000 to INR 12,000
For most Canada PR visa applicants, biometrics, including fingerprints and a digital photograph, are mandatory. The biometrics fee is CAD 85 (INR 5,270) per person or CAD 170 (INR 10,500) for a family applying together.
Settlement Funds: INR 8,15,000 to INR 19,50,000
As part of the Canada PR visa application, applicants may need to demonstrate that they have sufficient settlement funds to support themselves and their families in Canada. The required amount varies depending on the size of the family. As of 2023, the minimum settlement funds required are as follows:
CAD 13,213 (INR 8,19,239) for a single applicant
CAD 16,449 (INR 10,19,879) for a couple
CAD 20,222 (INR 12,53,815) for a couple with one dependent child
CAD 24,553 (INR 15,22,348) for a couple with two dependent children
CAD 27,847 (INR 17,26,584) for a couple with three dependent children
CAD 31,151 (INR 19,31,441) for a couple with four dependent children
CAD 3,304 (INR 2,04,856) for each additional dependent child
These settlement funds should be readily available to you to migrate to Canada.
Additional Expenses
In addition to the aforementioned fees, applicants should also take into account other expenses associated with the Canada PR visa process, such as medical examinations, police clearances, courier charges, and translation fees.
Securing a Canada PR visa presents an exciting prospect for Indian immigrants seeking to forge a brighter future in Canada. Gaining an understanding of the fees involved in the application process is crucial for effective planning and budgeting. Within this comprehensive manual, we have provided an intricate breakdown of the various fees tied to Canada PR visas for Indian applicants in 2023. By acquainting yourself with these fees, you can confidently navigate the immigration process and make well-informed decisions.
Kindly take note that the information provided in this article is accurate as of the time of writing. However, it is recommended to double-check the official Canadian government websites for the latest and most precise fee structures. Wishing you the best of luck with your Canada PR visa application!